is a episode of
Seventh Season
and Halloween Episode.
Launching into tap dance routines, singing routines, and karate routines, Spud doesn't notice when his nose drops off and rolls down a mole hole. Dizzy notices and organises a search party. The machines find nose-like objects - a traffic cone or bicycle horn. Luckily, the moles push the nose back out and Spud is delighted!
Charecters
Edit
Gloria Fernandez (grave)
Hector Fernandez (grave)
Aurelio Angelo Fernandez (grave)
Roley (cameo)
Lofty (cameo)
Farmer Pickles (mentioned)
Spud's Dad (1956 - 2015)
Spud's Grandfather (1921 - 2002)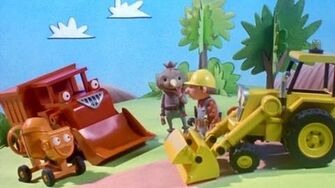 Community content is available under
CC-BY-SA
unless otherwise noted.